Get Your Shit Together With Productivity On Purpose.
I've said it before and I'll say it again:
productivity is personal.
Wasting time on system after system and going in circles is not the way.
Trying to shoehorn your frazzled ass into other people's ideas of productivity and feeling like you're not enough? IS NOT THE WAY.
It really is possible to go from feeling over-busy and overwhelmed to feeling like you're moving forward -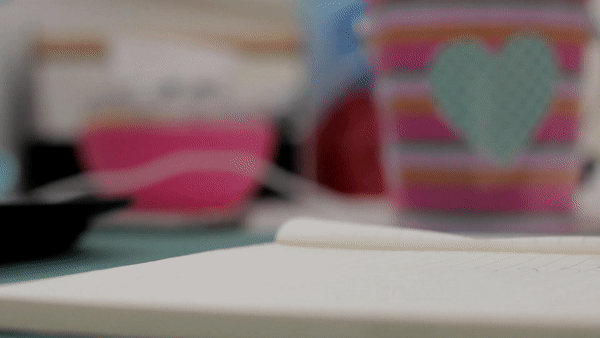 It's all about working based on what you value most.
LET'S CLEAR THE CLUTTER SO YOU CAN BE A BADASS BIZ BAWSE INSTEAD OF JUST BEING BUSY AF.
Does any of this sound familiar?...
You bought a new planner, but it didn't work, so you bought a new planner--but it didn't. fucking. work... so you bought a new planner.
You have so many exciting goals, but you don't know where to start and now you're either paralyzed, frantic or both, and it's all-caps DRAINING.
You downloaded that tracking app you read about but you hate it so much why would you even try logging anything oh my god it's the worst *DELETE*
You made a "work schedule," but every time you sit down to create, you just feel tired, distracted or worse - incapable of building the business you've been dreaming of.
Fuck that noise.
What if you could strategically give yourself a better chance of producing quality work each day?
What if you could start making progress toward the goals that mean the most to you?
What if you could manage your time, your tasks and your business without tearing out all the hairs on your head?
What if, instead of just treading water, you could be productive on purpose?
And what if you could start doing it by tomorrow?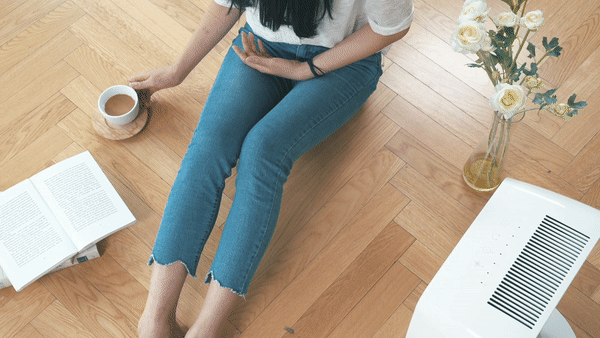 IN A COUPLE OF HOURS WITH ME YOU CAN:
Figure out how to take time for both your business AND yourself without feeling like you get lost in the shuffle.
Pinpoint your priorities and decide what you'll work on now, next and later.
Figure out how stay motivated and accountable for what you want to achieve.
Learn to break down your goals so that you can replace that feeling of overwhelm with a feeling of accomplishment.
Hey! My name is Zoha—Productivity Coach and creator of Multidoer.
And also a once-completely-dysfunctional creative biz-builder.
I tried doing nothing. I tried doing everything. I tried using that definitively-end-all-be-all system/worksheet/program/thing for solopreneurs. And ultimately I ended up spinning my wheels deeper and deeper into that soul-sucking sludge of sadness that is a total lack of progress...
And then it hit me: I was trying everything I could think of that had worked for other people - and it wasn't working for me.
After a lifetime of creative problem-solving, 8 years in creative advertising, and knowing in my core that multipassionate entrepreneurs don't have to be messy and unhappy, I knew I could figure this out and I got to work finding solutions.
It took a lot of trial and error, a lot of research and a lot of faith to get me from hot-garbage-mess person to productive-and-effective multipassionate creativepreneur, but guess what: I finally found what works for me.
There is no one-size-fits-all solution.
And while the pain of feeling ineffective and stuck is universal, every creative business owner is in a unique position when it comes to feeling that pain.
If you're ready to find what works for you,
if you're ready to move past that pain,
if you're ready to start building your business with purpose and direction without leaving yourself behind,
let's get this effing show on the road!
You'll get a questionnaire from me so I can get to know you beforehand, you'll get a tailor-made productivity plan to walk away with, but—
The real meat of this sandwich is during our 1-on-1 call where we talk about your values, your business and your priorities, and what you can do to be a more productive, more effective, more fulfilled you.
REAL RESULTS FOR REAL AMAZING CLIENTS:
—Forgiveness Mentor—
This woman is amazing! Zoha came to our call armored with information and ideas that propelled me into a new understanding of myself, my schedule, and my power! In just one hour, I understood what it means to be an Obliger and how I am a classic example of one; developed a plan to quit one of my part-time jobs; and created a weekly schedule so I can set boundaries and get my shit done. If you're having a hard time seeing how to juggle it all, Zoha is your gal!
—Career Coach for Creative Types—
Zoha is open, honest and easy to talk to. It makes it easy to tell her what the real real is. And, I feel 1000% better about my productivity now. I've done more and felt better about what I've done in the days since our session than I had in weeks past.
—Personal Coach & Leadership Trainer—
Zoha really helped me OUT! I recommend her with balloons and flowers! Because of her I am able to focus more on my wins, AND came away with serious specifics on how to manage my time better.
—Professional Coach & Consultant—
I feel like Zoha helped me make several decisions that I had been stalling on for a while now, and I had tons of clarity afterwards.
—Artist, Selway Studios—
I loved Zoha's enthusiasm and intensity... she was totally focused on me and how I can make my time work better for me. Overall, I just feel more confident that I actually can organize myself better and get more done with the energy and time I have.
Ultimately, you're walking away with a set of tools you can use time and time again to set goals and build the business you want, but here are the nitty gritty and logistics:
During a 2.5 hour 1-on-1 intensive, we'll clarify and define:

Your values and what they mean for the way you work on and in your biz

Which projects and tasks are actually priorities

Measurable, achievable goals that you can start tackling now

Your productivity anchors, which include:

Accountability: how you'll make sure you follow through with your kick-ass goals

Workspace: Where and how you work in a way that makes it easy for you to get shit done

Time: your personal work schedule based on how your energy flows each day

Plus, you'll get:

A personalized google doc to go back and refer to, or add to as you discover more about how you work

Session notes and recording

The opportunity to keep working with me on a regular basis for accountability and course-correction if something feels wonky. I only work on an ongoing basis with clients that have already been through an intensive with me!
YOUR INVESTMENT: $697 USD
HOW DO YOU KNOW THIS IS RIGHT FOR YOU?
This is totally right for you if you are:
A multipassionate creative business owner looking to build

Committed to working on yourself and making positive changes to your routines

Ready to create a balanced relationship between you and the way you work in your business

Eager to work with your multipassionate creativity instead of against it

Hungry for something to help jump-start your productivity NOW
This might not be a good fit if you:
Haven't started building a creative business

Aren't open to doing the work to make changes and get the results you're looking for

Are looking to stockpile "productivity hacks" or discover the one-and-only productivity magic bullet

Don't think multipassionate creatives need to prioritize or have plans

Want something you can put in your back pocket for later and not put into practice now